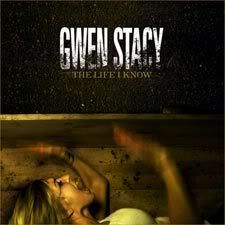 Artist: Gwen Stacy
Album: The Life I Know
Label: Ferret Records
Playtime: 46:28 min
Genre: Hardcore
URL: http://www.ferretstyle.com
Rip date: 2008-01-05
Street date: 2008-02-05
Size: 83.88 MB
Type: Advance
Quality: 240 kbps / 4410kHz / Joint Stereo
- Release Notes ------------------------------------------------------------- -
Gwen Stacy are an Experimental Christian Metalcore band that are signed with
Ferret Records. They are from Indianapolis, Indiana, and formed in the winter
of 2004. As of October 29th, 2007, Gwen Stacy are the newest signed band with
Ferret Records. The band Formed in the winter of 2004 and have been working
hard and touring vigorously ever since. They have toured with bands such as
good friends in The Devil Wears Prada, mychildren mybride, and metal
sensation The Human Abstract among others.
To support their new album, The Life I Know, which hits stores February 5,
2008 they will be going on a full US tour with Drop Dead, Gorgeous, Scary
Kids Scaring Kids, and fellow Indianapolis band, Haste the Day. Former
guitarist Josh Rickard (Gabriel) will be filling in for the tour, as well as
the forthcoming Central American tour with Still Remains and Haste the Day in
early 2008.
- Track List ---------------------------------------------------------------- -
01. The Path To Certainty ( 3:01)
02. I Was Born With Two First Names ( 4:00)
03. Challenger Pt. 2 ( 3:22)
04. If We Live Right, We Cant Die Wrong ( 4:13)
05. What Will Happen If I Hit Enter ( 3:25)
06. The Fear In Your Eyes ( 3:34)
07. Playing God Is Playing For Keeps ( 2:58)
08. Falling From The Fence ( 3:18)
09. Sleeping In The Train Yard ( 7:17)
10. Gone Fishing, See You In A Year ( 4:48)
11. Paved Gold With Good Intentions ( 2:53)
12. Ill Splatter You Like Jackson Pollock ( 3:39)
download:
http://iceman.ifolder.ru/4845082
http://rapidshare.com/files/81580136/Gw … 08-FNT.zip

и ещё:
Demo 2006
1 - Gun Held to the Head
2 - Gone Fishing See Y...
3 - All Those Who Are F...
4 - Jeremiah Buys a Field
http://ifolder.ru/797195
http://rapidshare.com/files/10465178/Gw … 6.rar.html
клип:
Gwen Stacy - "...I Believe In Humility" (39 мб.)